We Design a Stunning WordPress Landing Page

Get the best website landing page services in the US with our expert team of WordPress Landing Page. Boost your online presence and conversions with custom-made, responsive landing pages that engage and convert visitors.
Get Started
Our Pricing
Basic
39 USD
One Section Design
---
Custom Design (1x concept)
2 Sections Only
Contact Form
One-Page SEO
W3C Standard
3 Revisions
Complete Deployment
12 hours Turnaround
order now
Standard
59 USD
Most Popular Plan
---
Custom Design (2x concept)
6 Custom Sections
Contact Form
Browser Compatible
One-Page SEO
Fast Load Time
Google Sitemap
1 Day Turnaround
Unlimited Revisions
WordPress Speed Optimization
Social Media Integration
order now
Premium
99 USD
All In One Package
---
Custom Design (3x concept)
10 Custom Sections Design
All Browsers Compatible
Animated Slider Bannner
5 Custom Banner Design
Multi Step Forms
One-Page SEO
1-2 Days Turaround
Unlimited Revisions
WordPress Speed Optimization
Social Media Integration
order now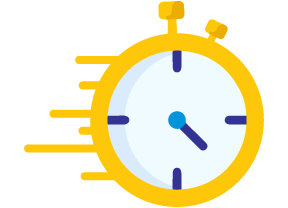 FAST RESPONSE
You just need to Leave a message via E-mail, Form and Live Chat 24/7. we'll reply you immediately.
EXPRESS DELIVERY
We always delivered what we comitted. We'll deliver always on comitted time.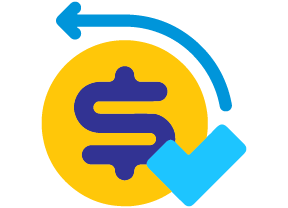 MONEY BACK GUARANTEE
We'll refund you 100%. So, don't worry at all because you are now at the safe hands..
How can we help?
WordPress Landing Page
Are you looking for a professional and affordable way to create a stunning WordPress landing page for your business? If so, you have come to the right place. Dax Soft is a leading company that provides landing page design services in the US. We have a team of experienced and creative designers who can craft a custom landing page that suits your needs and goals. Whether you want to showcase your products, services, portfolio, testimonials, or anything else, we can help you create a landing page that converts. We use the latest tools and techniques to ensure your landing page is fast, responsive, and SEO-friendly. We also offer unlimited revisions and support until you are 100% satisfied with the result. Dax Soft is the best choice for landing page design services in the US.
Experienced Agency
Dax Soft is a highly experienced agency with a strong presence in the US. We specialize in providing exceptional Landing Pages and offer a wide range of services to meet the unique needs of our clients in the US. Our team comprises skilled professionals committed to delivering outstanding results and ensuring customer satisfaction.
At Dax Soft, we leverage an extensive library of Landing Page Themes to create visually appealing and highly functional websites tailored to each client's specific requirements. We work closely with our clients to understand their goals and objectives and strive to exceed their expectations with every project we undertake.
Our US-based team is dedicated to providing top-of-the-line services and delivering exceptional results. We pride ourselves on our attention to detail and are passionate about helping our clients achieve their business objectives. Dax Soft is the perfect choice if you're looking for a reliable and experienced partner to create a captivating WordPress Landing Page.