We Fix WordPress Bugs Quickly

Looking for expert WordPress bug fixing services in the US? We specialize in fixing WordPress issues, errors and providing top-notch WordPress help. With our team of experienced professionals, we'll ensure your WordPress website runs smoothly and efficiently. Get your WordPress problems solved quickly and effectively with our reliable and affordable solutions.
Get Started
5.0
I was in emergency and our business was …
I was in emergency and our business was losing sales due to critical error in my site. I got my business up in just 30 minutes once we agreed on price. Kind Regards.
5.0
Thanks for this team for fixing my …
Thanks for this team for fixing my wordpress issue on my site. They were fast with replying and fixed it within a few minutes. Actually, they saved my life. 5/5.
5.0
My website was down from last 2 days
My website was down from last 2 days. My hosting provider fixed it somehow and after sometime i noticed a new wordpress error in my website. My menu was no longer there and then I ordered here and this ...
5.0
I had issue with my Woocommerce…
I had issue with my Woocommerce checkout page, which was needed to be fixed immediately. Because many customers were complaining for the checkout. I reached Dax Soft. Daniyal was my agent ...
Basic
25 USD
One-off Task
---
WordPress Critical Error
Fix WordPress Broken Site
404 Error Page Not Found
Theme and Plugins Issues
Woocommerce checkout error
Database Establishing Error
Contact Form Errors
403 Forbidden Error
FIX IT NOW
Standard
40 USD
Most Popular Plan
---
Website showing white screen
WordPress Login Issues
Html, CSS,JS issues
Fix headers and footers
Menu And Navigation Errors
WordPress SSL issues
WP builders plugin fix
Fix widgets, sliders
Multiple website tasks
Speed Optimization
WordPress SEO Issues
FIX IT NOW
Premium
50 USD
All In One Package
---
Fatal Error
Custom Functionality
WP PHP line errors
WordPressServer Errors
WooCommerce issues
Payment gateways errors
WP dashboard Missing
Fix Any Wp Issue
Multiple website tasks
Speed Optimization
WordPress SEO Issues
FIX IT NOW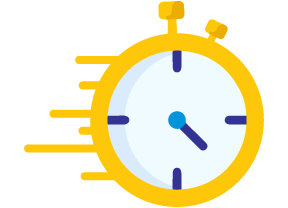 FAST RESPONSE
You just need to Leave a message via E-mail, Form and Live Chat 24/7. we'll reply you immediately.
EXPRESS DELIVERY
We always delivered what we comitted. We'll deliver always on comitted time.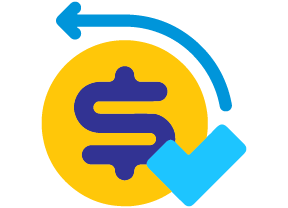 MONEY BACK GUARANTEE
We'll refund you 100%. So, don't worry at all because you are now at the safe hands..
How can we help?
WordPress Bug Fixing
At Dax Soft, we specialize in WordPress bug fixing services that are fast, affordable, and top-notch. Whether you need a quick fix or help with a critical error, we're here to help you get your WordPress website back on track. We understand that every minute your site is down can mean lost revenue and missed opportunities, which is why we work quickly and efficiently to get you up and running again. Plus, with our commitment to quality, you can rest assured that your WordPress site will be in good hands.
Pro WordPress Support
We fix all your WordPress issues and optimizing your site's performance. Our team is available 24/7 to support via ticket, live-chat, or phone.
Unlimited tweaks and changes
Enjoy infinite website tweaks & changes from our experts! Every task is manageable; let us handle those details your developer won't.
Managed updates
Enhance Website security & performance with automated software patches, ensuring seamless browsing & peace of mind.

Security Checkups
Dax Soft experts continuously monitor your site, auto-alerting for issues and maintaining peak WordPress Performance & Security.

SSL Certificates
Every site we host includes SSL certificates, ensuring top-notch security for you and your customers while browsing your website.
Backup on daily basis
Secure your website's data with our reliable, automated daily backups, ensuring peace of mind and hassle-free recovery.

Monthly Reports
Get insightful Monthly Reports for your website! Track traffic, user engagement, and more to optimize your online presence.
Quick Response!
Get things done faster with Quick Response! Our efficient tools and services will help you save time and boost productivity.
Our Promise About WordPress Bug Fixing
You deserve a WordPress website that works flawlessly and smoothly. But sometimes, things can go wrong, and you may encounter WordPress bugs, errors, and issues that can ruin your website and business. That's where we come in. We are Dax Soft, the best WordPress bug fixing service in the US.
We have a team of experts who can handle any WordPress problem, from simple glitches to complex crashes. Whether you need to fix WordPress bugs, WordPress total errors, 503 errors, WooCommerce issues, or anything else, we can help you. We work fast, efficiently, and affordably to get your website back to normal as soon as possible.
We also offer 24/7 support and a 100% satisfaction guarantee to our clients in US and worldwide. No matter your WordPress issue, we have the solution for you. Trust us to handle your WordPress bug fixing and enjoy a hassle-free website experience. We are not just a service provider; we are your partner in success.
WordPress bug Fixing, issues and errors
(we can fix for you)
WordPress Bug Fixing
We understand the challenges that come with running a WordPress website. WordPress errors and problems can be frustrating significantly when they disrupt your online business. That's why we provide expert WordPress bug fixing services to clients across the US. Our team of experienced developers has the skills and knowledge to identify and resolve any issues with your website quickly. Whether you're dealing with broken links, plugin conflicts, or other WordPress errors, we can help. Trust Dax Soft to keep your website running smoothly so you can focus on growing your business.
Critical Error
At Dax Soft, we understand the importance of quickly resolving critical errors that can occur on your WordPress website. Our experienced developers are skilled in diagnosing and fixing WordPress bugs, ensuring that your website runs smoothly and minimizing disruptions to your business operations. As a website development company serving in the US, we are committed to providing reliable and efficient WordPress bug fixing services to meet the unique needs of businesses in the area. We also offer ongoing maintenance and support services to help prevent future bugs from occurring. With Dax Soft as your local partner for WordPress bug fixing, you can have peace of mind knowing that your website is in good hands.
Fatal Error
A fatal error occurs when the code running the website encounters an issue from which it cannot recover. Various issues, such as incorrect coding, server problems, or plugin conflicts, can cause these errors. To fix a fatal error, it is essential to identify and address the issue's root cause. This may involve debugging the code, updating plugins or software, or fixing server issues. At Dax Soft, we specialize in website development and WordPress Bug Fixing for clients in the US. Our team of experts is equipped to quickly identify and resolve any fatal errors that may arise on your website, ensuring that your site remains up and running smoothly for your customers.
Database Establishing Error
WordPress Database establishing error can occur on websites for several reasons, including incorrect login credentials, server connectivity issues, or corrupted data. These errors can be frustrating for users and can negatively impact website performance. At Dax Soft, we understand the importance of maintaining a reliable website and providing quality service to our clients in Texas. Our team of experienced developers works diligently to identify and resolve any database establishment errors that may arise. We use industry-standard tools and techniques to ensure our clients' websites run smoothly and efficiently. Trust Dax Soft to handle your website needs with care and expertise.
Server errors like ( 503, 403, 404)
For various reasons, server errors such as 503, 403, and 404 can occur on your WordPress websites. A 503 error typically means that the server is temporarily unavailable or overloaded, while a 403 error indicates that the user does not have permission to access the requested resource. A 404 error occurs when the server cannot find the requested resource. To fix these errors, Dax Soft can take several steps, such as checking server logs to identify the root cause of the error, ensuring that the server has enough resources to handle traffic, and updating website code or configuration files as needed. By providing these services in the US, Dax Soft can help ensure that websites are running smoothly and efficiently for their users.
Blank screen or White Screen
The Blank Screen or White Screen error can be a real headache for WordPress website users. It's like staring into the abyss, frustrating and confusing users. But fear not because we're here to help at Dax Soft! We understand that our clients in US rely on their websites to provide important information and services, and we take that responsibility seriously. We approach each case with care and attention to detail when fixing the Blank Screen or White Screen error. Our talented developers work tirelessly to identify the root cause of the issue and develop a solution that gets our clients' websites back up and running as quickly as possible. We know that time is of the essence, so we work efficiently without sacrificing quality. At Dax Soft, we're proud to be a trusted partner for all your website needs.
WordPress form not sending emails
Are you having trouble with your WordPress form not sending emails? That can be frustrating! There are a few reasons why this might be happening. It could be that your email settings aren't set up correctly, or your email provider is blocking the emails from being sent. But don't worry; Dax Soft has got you covered! We provide top-notch services in the US and can help you troubleshoot this issue. We'll work with you to update your email settings and ensure you use the correct email address to send messages. And if we need to contact your email provider, we'll take care of that too. So sit back, relax, and let Dax Soft handle this!
WordPress backend not logging in
It's frustrating when you can't log into your WordPress backend. But don't worry; Dax Soft is here to help you out! This issue may occur for a few reasons, but we'll get to the bottom of it. First off, let's check your login credentials. You may have forgotten your password or username. If not, we can repair your website's database or update outdated plugins and themes. We want to ensure you can easily access your website's backend, so don't hesitate to contact us if you need further assistance.
Woocommerce errors or functionality issues
WooCommerce errors and functionality issues can be a real headache for businesses. These issues can lead to lost sales and damage your brand's reputation. However, with the right approach, Dax Soft can turn these challenges into opportunities to improve your website performance and customer satisfaction. By conducting regular maintenance and monitoring, Dax Soft can identify potential issues before they become significant problems. This proactive approach ensures that your website runs smoothly and provides a positive user experience for your customers.
Fix Header & Footer issue
Header and footer issues in your WordPress website can occur on a website for various reasons, such as incorrect coding, outdated plugins, or browser compatibility issues. These issues can lead to a poor user experience, which in turn can negatively impact your company's reputation. At Dax Soft, we understand the importance of a seamless website experience and offer comprehensive solutions to fix header and footer issues. Our team of experts uses the latest tools and technologies to identify and resolve problems quickly and efficiently. As a company that provides website services in the US, we are committed to delivering high-quality solutions that cater to the needs of our clients.